iPhone Face ID doesn't work with Face Mask? Turn it Off
With the spread of coronavirus pandemic, the Centers for Disease Control and Prevention advised people to wear a face mask in public to stay safe. A covering on the face can slow down the spread of COVID 19. Trying to unlock your iPhone using Face ID while wearing a face mask can be frustrating. Since the Face ID features weren't adaptable to any facial covering whether its a scarf or a mask.
You have two options here. Either just turn off Face ID or wait for Face ID to fail and then enter your passcode to unlock the phone.
Though there are many tutorials out there claiming to solve your problem by re-setting Face ID by covering half of your face with the mask. But it isn't working for many people.
Turn off Face ID of your iPhone
Open the Settings
Scroll down and press Face ID & Passcode
 Enter the Passcode.
You have the choice here if you completely want to turn off the Face ID completely or just for some specific tasks.
If you want to turn it off for just unlocking your phone. Just Swipe the switch and turn it off. Now whenever you want to unlock your phone, you just need to enter the passcode. The phone won't scan your face anymore. Just swipe up and enter the passcode.
You can also turn off the Face ID for Apple Pay and turn on the Pay with a Passcode option to make sure your transaction is secure and requires your approval.
You can still use Apple's Face Unlock technology for signing into apps or doing purchases. The main benefit of turning off the face ID for specific tasks is that you can turn it on whenever you want and you don't need to go through the set up the Face ID process all over again.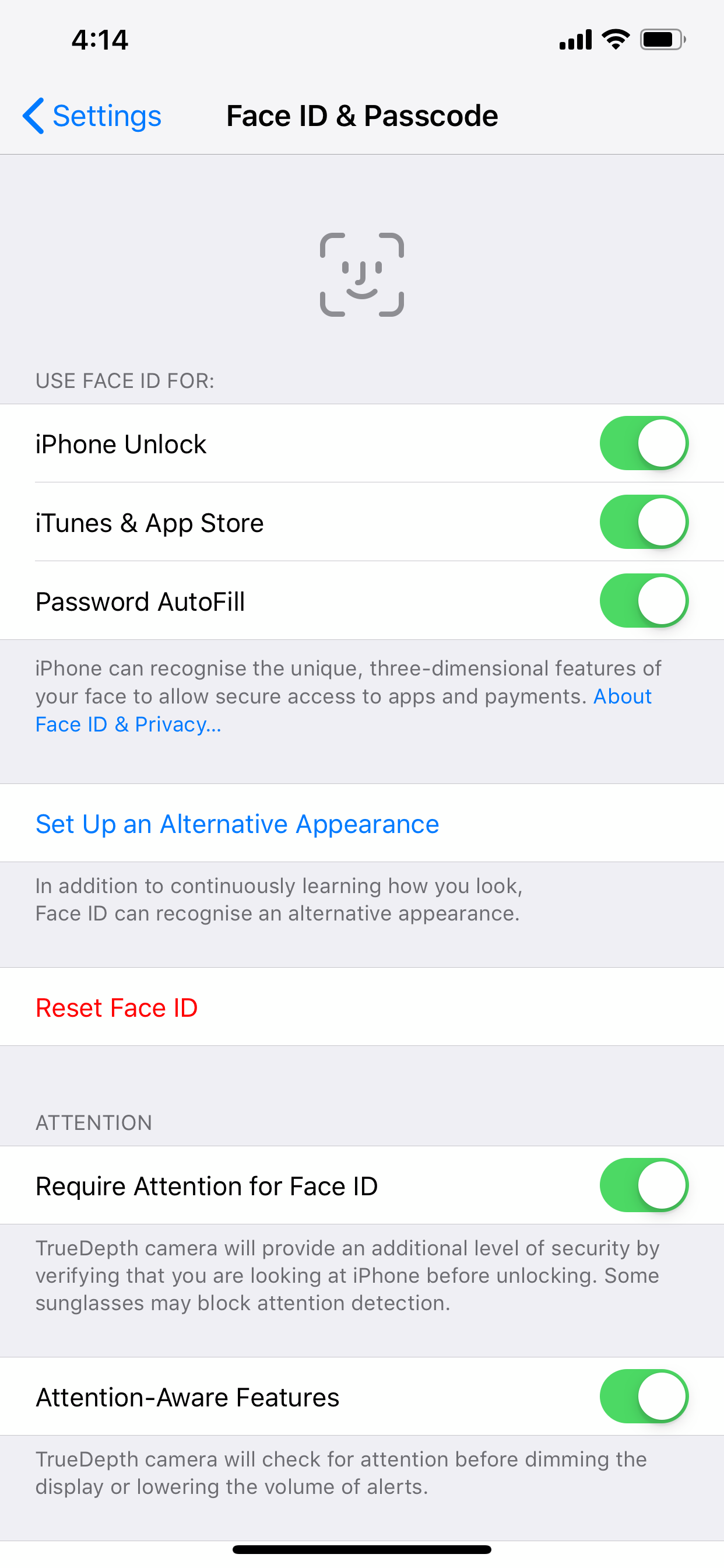 Still, if you want, You can turn off the Face ID completely. For this, tap Reset Face ID and confirm it. Now your Face ID has been turned off. Now you just need to use a passcode for unlocking your phone.